Be The ENVY Of Your Block
Residential Roofing
Your home's roof is critical for protection from wind, water, and hail damage. For those reasons, choosing a trusted residential roofing contractor is very important. Besides the obvious things you need to look for, such as licensing, insurance, and certifications, you need an experienced professional to ensure the job is done right. Our experience in the installation of composition shingles assures that you will receive only the most professional and expert workmanship available. We've been installing residential roofs for happy customers for years!
---
Our Team
With Enviable Exteriors you get more than great value, you get an entire team of residential and commercial exterior problem solvers with an expedited turnaround on most jobs. We are amazing customer service professionals who are here to make sure you're happy every step of the way.
Our Process
Ourprocess consists of the removal of the existing materials, an inspection of the wood structure beneath the old system to identify any other potential existing problems. We then install the new system, providing your home with quality roofing, siding, windows and more . . .
Roofing Experts
THE AREAS PREFERRED RESIDENTIAL ROOFING COMPANY
Enviable Exteriors has many years of experience and skills to handle repair jobs of all sizes. We start by checking your roof for damage and, if any issue is found, we explain it to you and recommend the proper way to fix it. If you decide to let us do the work, well provide you with a custom estimate based on what your roof repair job will require.
What are people saying?
---
Karolina
Excellent company, helpful, friendly people the owner is amazing.
Danny C.
Enviable Exteriors is well managed. The owner Seth really takes his time with each customer. Customizing a job specifically to fit there interior/ exterior needs.
Judy H.
Enviable Exteriors installed our metal shingles and we are impressed how well the roof has been durable and resulted in lower home owners insurance rates! We know we made the correct decision when we selected metal shingles!!
Siding Services
Your siding is one of the first things people see when they visit your home.
How does yours look?
Windows - Doors - Gutters
---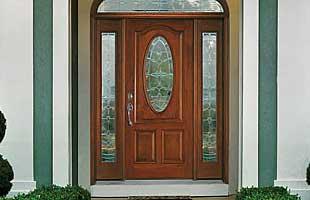 LET'S TALK
We are ready to help you move one step closer to the home of your dreams. Contact us today for a FREE estimate and we can get you headed in the right direction. We can't wait to work together!